Newcastle United journalist Liam Kennedy has been discussing Aaron Ramsey and a possible move to the club in the January transfer window.
The Welshman's time at Juventus appears to be coming to an end in the not-too-distant future, with head coach Massimiliano Allegri being quoted as saying that he is 'an outgoing player'. The 31-year-old has struggled since moving to Italy, only bagging six goals and six assists in his 70 appearances during a time that has been wrecked by injuries.
Recent reports have linked Ramsey with a move to the north-east, where Newcastle United's vast wealth means that they are one of the few clubs in the world that could satisfy his wage demands, which, according to some reports, stand at £400k per week.
And speaking on a recent edition of NUFC Matters, Kennedy appeared to confirm those reports, but claimed that whilst he thinks he would be a good addition to the current Newcastle side, it is a deal that might take some time to complete before the end of the transfer window.
He said: "I think that's possible, but as friend of the show Ben Jacobs said, I've heard as well that there are some legs in it. I think it's one that Newcastle United have been offered and would be interested in, but whether he comes here is another thing altogether.
"I think it'll be one that gets decided in probably the last week of the window. I think he'd be a good addition, I think it'd be a positive step, but we'll have to wait and see on that one."
TIF Thoughts on Liam Kennedy's comments about Aaron Ramsey and Newcastle United…
Would Ramsey be a good signing for NUFC?
Yes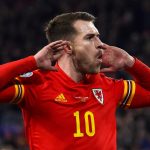 No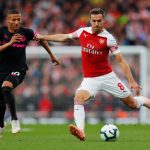 It is a good thing that any deal for Ramsey would apparently take place towards the end of the transfer window, because it is arguably only something that should be used as a last resort.
Whilst Newcastle do have the money to spend when it comes to wages and transfer fees, it doesn't mean that they should be wasting it for the sake of it, and when it comes to Ramsey, mainly because of his injury situation, there is a high chance that they would end up doing that by not having him available for parts of the run-in.
So Newcastle should really be looking for other players to come in and do a job for them first before they consider bringing Ramsey in to try and get them out of trouble.
In other news: 'From what I've heard' – Saudis eyeing billboard signing in exciting claim from journalist