Newcastle United journalist Liam Kennedy has given his thoughts on Conor Coady and the possibility of him being signed in the January transfer window.
A report a few months ago from The Sun claimed that the England defender was one of the players that Newcastle were lining up to try and buy during the January transfer window as they look to sneak away from the relegation zone.
With Newcastle's defence being the joint-worst in the league, it's no surprise to see that additional bodies at the back are set to be an area that the club will be focusing on during the January window.
Speaking on an episode of NUFC Matters, Kennedy discussed a potential move for the Wolves defender, and whilst confirming that the club have taken a look at him, he seemed to be enthralled with the idea of Newcastle picking him up, although his words did come with a note of caution that he didn't think a deal would be able to be done just yet.
Kennedy said: "He is immense. And he is the right type of character that you want around a football club. But again, it's one of them that I don't think that's a deal that gets done in January.
"It's one that has been spoken about, and he is on the long list, but I just don't think it's one that gets pushed at this point the season, because I think Wolves would be unbelievably reluctant sellers. I don't think they press the button on that deal, full stop."
TIF Thoughts on Liam Kennedy's comments about Conor Coady and Newcastle United…
How many players do Newcastle need to sign?
Five or less?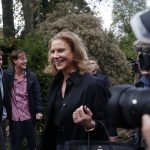 More than five?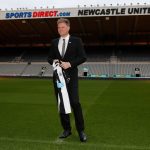 The latter part of what Kennedy says is what is probably going to bring the deal to a grinding halt before it really gets started.
Coady is an incredibly important player for Wolves, ranking in the top 10 for tackles, interceptions and average passes per game, whilst leading the side in pass completion as well as blocks per game (stats from WhoScored).
Given Wolves' position in the table right now, considering they are rather close to a European spot, it does seem unlikely that Newcastle would be able to tempt Wolves to allow Coady to move away because of how important he is likely to be to them for the remainder of the season.
That shouldn't stop them from trying to get him this upcoming summer when clubs' priorities are able to reset, especially if Wolves fall short of Europe and Newcastle stay up – but they can probably forget any chance of getting it done this winter.
In other news: 'Is this a joke', 'He better not' – Many NUFC fans furious with star allegedly ready to leave