Newcastle United journalist Liam Kennedy has dropped an interesting claim about the club's owners and the type of players they want to buy.
The January transfer window has arrived, giving Newcastle's owners, the Saudi Arabian Public Investment Fund (PIF), the chance to spend some of their vast sums of money to try and get the club out of relegation danger as soon as they possibly can.
However, whilst Newcastle boss Eddie Howe will more than likely want players that can help him get out of their battle to fight the drop, according to Kennedy, who was speaking on an episode of NUFC Matters, the club's owners might have some ulterior motives when it comes to the players that they want the club to sign.
He said: "From what I've heard, I think that the Saudis will want somebody to come in that they can bang on billboards and they can sell the football club to the people of Saudi Arabia, in the Middle East and beyond.
"And I do mean literally put on billboards, put on signs, put on branded products, etc. in the Middle East, they will want somebody like that. Whether January is the time for that, I'm not sure. But we'll just have to wait and see."
TIF Thoughts on Liam Kennedy's comments about PIF and Newcastle United…
How many players do Newcastle need to sign?
Five or less?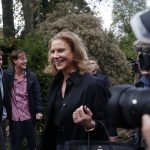 More than five?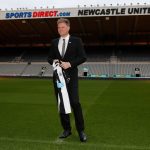 Kennedy is right to be hesitant when it comes to his remarks about the club's owners and the kind of players they want to bring in.
Whilst it sounds exciting for the club's owners to want to expand their brand and make Newcastle a bigger club in world football by bringing in household names, that shouldn't be the focus during this first window.
The focus should be on bringing in players who can help get them out of their relegation battle and into the Premier League for another year, then the club can start to look for marquee players during the summer, when they begin the next phase of turning the club into a juggernaut.
So hopefully, the club's owners don't take their eye off the ball when it comes to signing players in January and make sure that they get their priorities right with players that will be willing to fight for the cause rather than be there just to sell a few shirts.
In other news: 'I could see a deal being done' – Journalist issues encouraging NUFC transfer claim