Newcastle United journalist Liam Kennedy has given his thoughts on the club and their plan of attack during the January transfer window.
Having finally completed their takeover of the club back in October, the time has finally arrived for Newcastle's new owners to splash their vast wealth in the transfer window. They are already making progress on that front, with the signing of Kieran Trippier recently confirmed.
With the money that they have at their disposal, as well as their flexibility when it comes to Financial Fair Play, the sky is the limit for Newcastle this window.
And speaking on NUFC Matters prior to Trippier's official arrival on Tyneside, Kennedy talked about the club's policy when it comes to the window, and whether a player of Trippier's calibre, with 35 England caps as well as a La Liga title to his name, will be the limit of what Newcastle are aiming for, or if things might change as the window moves forward.
He said: "It'd be interesting to know which way they do go in this window. Will it consistently stay at that kind of level? Will it drop in levels? Is there a possibility that they could really push the boat out and go much higher in levels? All of these things are yet unknown. We don't know the direction in which they're going to go.
"But what we do know, and what I've had confirmed is, they're going to give it a right go. I've had that confirmed by a number of people. And all this talk, as we've warned on the show – the £50m which was bandied about a long time ago: let's just see what happens.
"They've shown their intent to spend a lot more than that already, with the kind of bids and players that they're being linked with. So let's just wait and see, let's enjoy the ride."
TIF Thoughts on Liam Kennedy's comments about Newcastle United and the January transfer window…
How many players do Newcastle need to sign?
Five or less?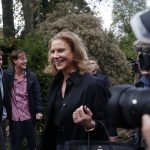 More than five?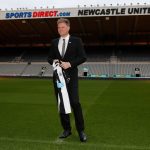 As Kennedy hints at, the calibre of player that they have been showing an interest in does give a pretty good indication as to how they intend to attack the window.
At the age of 31, Trippier is very much someone for the short-term future, but a player like Sven Botman – who they've been linked with and who, at 21 is seen as 'a rising defensive star' – is very much someone for the long term, and would be a real statement of intent for the club.
Given where Newcastle are in the table, they really do need to 'give it a right go' as Kennedy describes it, and if that means pushing the boat out in order to bag the right player that can help them out, then it's something that they shouldn't really hesitate in doing.
In other news: 'I could see a deal being done' – Journalist issues encouraging NUFC transfer claim