Lots of Newcastle United fans have flooded to Twitter as Craig Hope has provided an update on the Kieran Trippier transfer saga. 
According to the Daily Mail journalist, a fee for the Atletico Madrid right-back is believed to be worth in the region of £12m plus add-ons.
Is £12m a bargain for Trippier?
Yes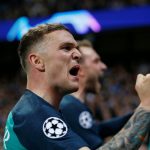 No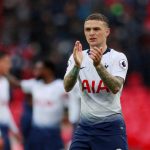 Reports have surfaced on Tuesday suggesting the Englishman was not involved in Diego Simeone's training session with the speculation surrounding his future.
And with a move for the 31-year-old seemingly edging ever closer to its completion, these fans shared their excitement on Twitter as they narrow in on their first signing of the window.
What did these Newcastle fans have to say?
"That's an outrageous bargain if that's true"
"That's an incredible deal if true"
"Wow. This is great business"
"Bargain of the year"
"Some steal that"
"That would be the steal of the century. Getting him in will show ambition to other targets. It will show the press the owners aren't a bunch of cowboys and it will be a sign of intent to our relegation rivals. Massive. Absolutely massive."
"Unreal"
"That can't be true, that's like getting a wooops deal in asda."
"Now that is a bargain if true. Where are these rival fans saying that we're getting fleeced now? "
This comes amid reports from other journalists which have suggested Newcastle could be paying more than double the £12m claimed by Hope.
Given the claims from other sources, it seems these fans are blown away they could acquire a current La Liga champion for such a relatively low fee in today's market.
In other news: 'I dreamt of days like this', 'It's all coming together' – Many THFC fans erupt over Levy rumour