It was an FA Cup third round to forget for Newcastle United fans and players alike, losing to Cambridge United on Saturday afternoon.
Despite the absolute dross they witnessed on the pitch, it was player conduct at full time that really boiled the blood of the Toon Army. A group of players dived straight down the tunnel, not showing any respect for the near full crowd that paid their money to support the team.
Would you be open to selling ASM?
Yes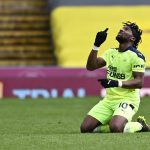 No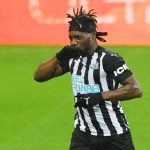 The news was reported by Ciaran Kelly of The Chronicle, with NUFC360 relaying that to their following. They all had the same thing to say, going in on Allan Saint-Maximin for being one of the first down the tunnel.
What the Newcastle fans said about Saint-Maximin
"Saint-Maximin went straight down the tunnel and had words with Trippier." @nufc_mags
"Will put money on it that ASM was one of them." @nufcenby
"ASM loves a pretend injury when things aren't going well. He's been pony all season." @DarrenClarkDC
"ASM as usual, I'm tired." @manlikefola_
"ASM should be benched." @gavinquinlan
"ASM… not surprised, he was awful today." @matthewjames081
"Getting a bit sick of him to be honest. Just hobbles round constantly when we're out of possession" @RobLeadbeater13
"Second time St Maximin has done that in the space of a few weeks now. He's been Woeful, sick to death of him trying to beat 4 players so he can get his adulation, only to loose it 9/10 times. We're getting blinded by a trick here and a trick there. It's not on anymore!" @rob_bee
"Disrespectful as a minimum – I think maxi is a great player but I'm starting to think he thinks he's bigger than the club – and TBF he wasn't anything special today by any stretch" @edfoggin_ed
It's hard to argue with the frustrations of supporters. There's no doubt the players will be hurting after a poor defeat as well. They still wanted to progress desperately and avoid humiliation.
To not show any respect and gratitude for the supporters who had to watch the sub-par performance, paying their hard earned money to watch, isn't good enough.
Whatever is going on transfer wise at the moment, the club are still in a relegation battle and will need the supporters on side as they look to turn their season around.
In other news, NUFC fans slam 'donkey'