ESPN journalist Gabriele Marcotti has given his views on Denis Zakaria and a potential move to Manchester United.
The 25-year-old is certainly set to be a sought-after figure during the upcoming transfer window, with journalist Jonathan Shrager claiming on Twitter that a host of European heavyweights, including the Red Devils, "have all recently enquired about the possibility" of signing the Swiss midfielder this month.
Zakaria is currently plying his trade for Borussia Mönchengladbach in the German Bundesliga, playing as a central defender as well as a defensive and central midfielder. He has made 144 appearances for the club, scoring 11 goals and grabbing eight assists.
Speaking on a recent edition of Gab and Juls, Marcotti outlined the kind of player Zakaria is and what he would bring to whatever club bought him, before hinting that Manchester United might end up being the best place for him to go.
He said: "I think you're getting a really good player. He's a humble, hard-hat player. He can play defensive midfield, he can play centre-back in a situation, play centre-back in a three, I think, as well.
"I think there's a lot of teams that could use an extra body. He's a smart guy, he's looking for a payday, obviously, but it's a free-agent situation.
"He's been linked with Manchester United as well. I was actually thinking about this, having seen them in their last outings, I kind of wonder – you're not going to pay a transfer fee, but if he would settle for a two-year deal with an option or something, bring him in now, pay him a little bit, I don't think that would be a bad solution because he's going to be more in tune with what Rangnick wants to do."
TIF Thoughts on Gabriele Marcotti's comments about Denis Zakaria and Manchester United…
Will Manchester United lift any silverware this season?
Yes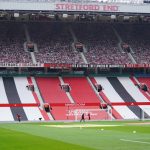 No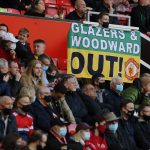 The way Marcotti describes Zakaria as a player, and with Manchester United arguably needing an extra body to solidify their midfield as well as to sort out their central-defensive options, it certainly does come across as a match made in heaven for the Red Devils.
And given that he is averaging 1.6 tackles and 1.2 interceptions per game for club and country this season – more than the majority of Manchester United defenders so far in the Premier League (stats from WhoScored) – then you can see how he could be an instant improvement on what the club already have.
Although, it is interesting that Marcotti mentions Rangnick's plans and what he wants to do, because given the way the manager's deal is structured, where he is only in the dugout on an interim basis before moving upstairs, barring the club appointing him on a permanent basis, it would be strange for the club to want to buy someone that will fit Rangnick's style when he'll only be in charge for the next five months, whereas the next coach might not be a fan of Zakaria.
So whether or not they end up pulling the trigger on this one will be interesting to see.
In other news: 'Best performance potentially in a Villa shirt' – Reporter blown away by 29 y/o AVFC man