Leeds United fans have been reacting to claims surrounding VAR and their recent clash in the FA Cup.
Leeds were forced to put out a somewhat threadbare side last weekend following a large number of absences that had emerged within the squad.
Despite that, they were able to give a good account of themselves, as they had more possession of the ball and managed to get away eight shots on the day (via WhoScored).
However, the game changed in the first half in controversial circumstances, as following a scramble in the box, Manuel Lanzini tucked the ball home, even though West Ham United's Jarrod Bowen appeared to be in an offside position and interfering with play in the process.
However, according to the VAR, Peter Bankes, and assistant VAR official Lee Betts, as reported by The Yorkshire Evening Post, 'Bowen's movements and actions did not clearly impact the ability of Meslier to attempt to make a save. The phase of play was then re-set and when Vlasic played the ball again Bowen was in an onside position.'
The article was relayed to fans by journalist Graham Smyth for them to react to, where it didn't seem to go down too well, with many refusing to accept the reasoning behind the decision:
"Pathetic"
"Just clearly and brazenly wrong. Ref needs sacking"
"Cheers Graham, I'm fuming again."
"2 things 1) This has just sent my blood pressure through the roof 2) If that reasoning doesn't demonstrate incompetent I don't know what does. You don't have to had played football at any level to know he is in 'active play' . WOW"
"Makes no sense, they are basically trying to find an excuse for the error"
"That's not really an explanation it's just an acceptance that even though the ref clearly got it wrong the VAR ref prefers to justify the ref getting it wrong rather than righting the wrong."
"Get in the bin he was in an offside position when Vlasic touched it the second time and directly in between Vlasic and Meslier"
"The explanation only serves to compound that awful, awful decision. It'll happen again, and again, because we're Leeds."
Will Leeds be relegated this season?
Yes!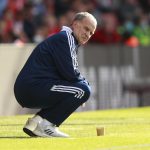 No!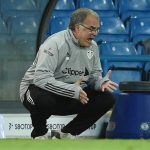 You can understand the anger, as without that goal, they may have stood a better chance of prevailing from the game.
In other news: 'Waste of time', 'Are you insane' – Many Leeds fans flock to transfer update from Spain