Leeds United fans have been reacting to news surrounding Jean-Kevin Augustin and their ongoing court case over his time at the club.
The Frenchman signed for the club from Bundesliga side RB Leipzig in the winter window of 2020 on an initial loan deal with a view to a permanent move as they hoped to get out of the Championship – something they were eventually able to do that season.
However, once Augustin's loan was finished, things started to get complicated. As laid out in a report from The Independent, "despite promotion from the Championship apparently triggering the clause, Leeds claim the extenuating circumstances surrounding the global health crisis… nullify the deal".
Since then, there has been a lot of legal back and forth between the two sides, with the Court of Arbitration for Sport (CAS) even ruling (Bild, via The Daily Mail) that Leeds had to pay the fee, a reported £18m. But as of July last year, that fee had not been paid.
In a further update, it looks as if the two clubs will head back to CAS again, with German outlet Kicker claiming that the two sides will meet in mid-March when the 'final outcome' will be made.
The news was relayed to Leeds fans by journalist James Marshment for them to react to, where it generated some interesting responses:
"What a disaster for us. Surely they should have somebody competent enough to read the small print on signings?"
"Another classic Orta purchase"
"What a mess"
"It worries me that we actually did this deal it seems so incompetent. Like it was done by novices"
"I think we all know where this is going don't we?"
"You just know we'll have to cover this cost. I feel its inevitable & it'll give us something else to whine about everyone 'hating us'….."
Do you think Leeds will end up paying for Augustin?
Yes, we will have to pay for him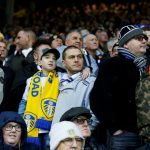 No, we will get away with it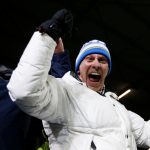 Let's hope that this will be the final hearing to save this saga from being dragged out for much longer.
In other news: 'Rather re-sign Luke Varney', 'Surely that's nonsense' – Many Leeds fans fume as link emerges