Leeds United fans have been reacting to comments made by chief executive Angus Kinnear about the January transfer window.
The January transfer window is now officially open, providing clubs like Leeds the chance to strengthen their squad for the second half of the season – something that may well be needed for Marcelo Bielsa's side especially as they look to keep their distance from the Premier League's relegation zone.
However, according to comments made by Kinnear, bringing players in isn't set to be all that straightforward.
Writing in his programme notes ahead of their recent game with Burnley (as per journalist Phil Hay on Twitter), Kinnear noted: 'We should not underestimate the challenge of securing targets who can meet Marcelo's exacting standards and have the immediate impact that is required this season.'
Given Bielsa's notorious demands, this should not come across as too shocking a statement, however, when the comments were picked up by Leeds fans on Twitter, there seemed to be plenty of uproar from the supporters over how the club appeared to be planning for the window:
"Utter nonsense. Clubs have done business already, they've had plenty of time to prepare for Jan as they've known for a couple of months we need at least one, if not two midfielders. Financial constraints obviously a problem, because Bielsa has mentioned it several times."
"shifting the blame immediately lol"
"Biggest cop out I've heard."
"Same old cop out. It's getting tiresome and predictable."
"Everything he says lately is depressing"
"There are a huge amount of better players out there than harry winks, if that's the best they could come up with our recruitment is nothing short of embarrassing"
"This could backfire badly on the club and blame on Bielsa"
"Getting relegated and using this as an excuse won't wash I feel"
"This could be our undoing Phil."
"Same excuse every season"
"Our transfer policy is abysmal and it stems right from the top with the owners. Any targets should have been weighed up months ago. Bottom line they won't put their hand in their pocket. This is our premier league status on the line here."
"Surely there are targets lined up and agreed with Bielsa months before a window opening. I don't buy it! Stinks of a cop out!"
Do you expect Leeds to spend in January?
Yes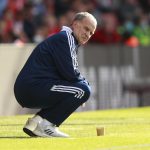 No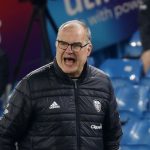 It is perhaps a little too early to be getting angry over transfer window plans. After all, there's still plenty of time to go before the window closes, so they might still get their intended targets to help give them that boost away from the bottom of the table.
In other news: 'Wow, who would have thought', 'Boooo' – Many Leeds fans fume as club update emerges