Leeds United fans have been reacting to comments by journalist James Marshment regarding the potential transfer of Brenden Aaronson during the January window.
Recent reports have linked Marcelo Bielsa's men with the American midfielder, as Leeds look to bolster their squad in the January window and push themselves further away from the relegation zone in the Premier League.
Taking to Twitter to discuss the deal, Marshment expressed his concern over some of the details.
He didn't believe that RB Salzburg would sell the American this window, and instead presented a case that Leeds could 'secure' the deal now, but that Aaronson wouldn't officially move clubs until the summer.
He said: "I don't think Salzburg will sell now. Their players do have a price, but wouldn't be shocked to see LUFC secure a deal now, but to go through in June."
This did not go down well with a section of the Leeds United fanbase, who didn't look forward to the idea of not having him be part of the squad until next season:
"Surely we wouldn't have bothered going out there to meet with Salzburg and submit a new £20m bid if they're unlikely to sell? Just seems a waste of time if they're not willing to sell. Every player has a price really, particularly if he wants to join us."
"We need Aaronson now to help stay in the premiership"
"So sign the player but basically loan him there till end of season then James ?"
"Sounds like a likely outcome. Looks like we'll get through this season relatively comfortably now. I reckon Bielsa will do 1 more season."
"Is it really good enough securing a transfer for June, when it's now we need players? That's madness."
"I fear you're spot on. However we really need a couple of bodies in this month"
Will Leeds upgrade their squad this month?
Yes!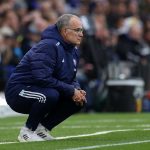 No!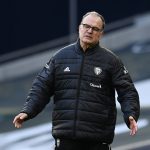 Marshment did later point out that it's something that Red Bull Group – the parent company of RB Salzburg – have done in the past, so there's a legitimate reason to be concerned if you are a Leeds fan that Aaronson might not be ready to help this season.
In other news: LUFC urged to sign 21 y/o La Liga ace described as 'an ideal Bielsa forward'