A whole host of Leeds United fans have reacted on Twitter to their club's latest statement.
This is the first full season that fans have been able to pack out Elland Road and watch regular top-flight football since the 2003/04 campaign, when they were relegated into the Championship.
Will Leeds make signings this January?
Yes!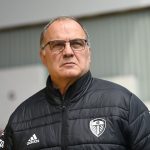 No!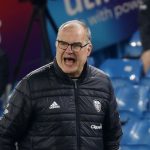 It appears that some fans, mainly younger ones, are eager to get up close and personal with the action as fans have been running onto the pitch to hug their star players or even ask for their shirts – but it appears that the club have seen enough.
Leeds have announced that there will be a one-year ban for parents or guardians of young fans who run onto the pitch.
A lot of Leeds fans are happy on Twitter to see their club put a stamp on this behaviour after the club's statement was shared online by journalist Phil Hay.
What have these Leeds fans been saying?
"Was ridiculous after the Burnley game"
"Can't argue with this tbh"
"Love this"
"It is starting to get silly, with 3 kids at last match running on. Nipping in the bud needed."
"About time"
"Buzzing with this always annoys me so much that they think they are entitled to go on the pitch! I dunno why this was coming a thing! Weird behaviour from the parents"
"Absolutely spot on"
These Leeds fans appear to be fully on board with what their club has come out and said, as it was clearly something that had been disrupting their games in recent weeks and they will obviously want to protect their players.
In other news: 'We might have the next Lukaku' – Many LUFC fans wowed as links to 'monster' emerge