Leeds United fans have been reacting to comments made by Marcelo Bielsa about the club's plans in the January transfer window.
The window is now in full swing, with some clubs already well on their way to completing their business and improving their team.
And whilst Leeds United aren't in any immediate danger as they sit eight points above the drop zone, they could certainly do with some new faces to make sure they stay well clear as the season continues.
However, there appears to be some hesitancy from the Argentinian when it comes to bringing in some new faces to Elland Road.
Speaking in his press conference ahead of their clash with West Ham United in the FA Cup, Bielsa explained the club's transfer policy when it came to the January window, and he appeared to be pretty exasperated about the matter, claiming he had "expressed himself enough on the subject, but any player who arrives and is better than what he has 'would be welcome'," according to Phil Hay.
Hay's tweet, however, did not go down well with Leeds United fans when they came across their respective timelines, with many of them furious at the idea that they weren't going to be as active as they perhaps could be in the window, especially given their injury situation:
"Same old"
"For once I wish he'd just state the bleeding obvious and put pressure on the club to bulk up the squad."
"Does "not injured" qualify as "better than what he has"?"
"Joke"
"Leeds need to sort it out"
"A week in to the window already, and no real progress (so it seems) while other clubs are signing players left right and centre. We've had injuries and been short since the summer, yet no urgency. Leeds that."
"Let's be honest we are putting all our eggs in the basket of Burnley, Watford and Norwich being worse than us and we likely won't sign any first team players.Newcastle have a good chance of finishing above us. God help us if one of those bottom 3 start to pick up wins"
"I fully get Bielsa likes to work with a small squad but we are threadbare it's beyond a joke at this point I fully believed this window we'd go ham from the minute it opened hopefully we're still working on some signings..
#lufc"
Will Leeds make signings this January?
Yes!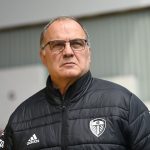 No!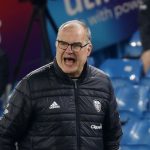 Let's just hope that this policy doesn't come back to haunt them, but there's still plenty of time to go change their mind and bring some bodies in.
In other news: 'Genuine game-changer', 'Will be frightening' – Many Leeds fans buzz after Phil Hay's post