Leeds United fans had a lot to celebrate at the start of 2022. They secured a vital three points in downing Burnley, denting their survival hopes while boosting their own. Along with the huge win, the fans were overjoyed by what they saw from Marcelo Bielsa.
When Dan James scored in stoppage time, Bielsa embraced his technical staff, a moment that was captured and shared on Twitter.
Will Raphinha be at Leeds next season?
Yes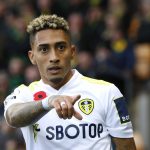 No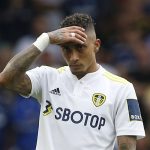 It had been a nervous finish for the Leeds supporters and staff, having already been pegged back to 1-1 and probably worried the same could happen late on. James ensured it didn't and the gaffer couldn't hide his emotions.
Totally Leeds shared the image onto their page, and the fans were in love with the content.
What the Leeds fans said about Bielsa's full-time celebrations
"Adore the bones of the man, I really do." @JordanRoy94
"You know it's been a really rough period when Marcelo reacts like this to a goal." @JordanTownend91
"Brilliant, what a wonderful man he is xx." @Apothecary2019
"You just know how much that win meant to him." @James_Rodgers1
"Crying, shaking, throwing up. I love him." @bethgabriel_
"Bielsa's emotion at the end. Marcelo, we love you. Whatever happens this season, you brought the love and pride of football back to the city of Leeds. #lufc." @Radebe_Leeds
"What a moment. Glad that was picked up on camera" @sharpetonys
Although this season hasn't gone to plan and Leeds were a bit too close to comfort to the drop zone before today, Bielsa will always be adored by Leeds fans.
He masterminded their return to the top table of English football, something the fans will forever be indebted for.
We can see from the reaction, the fans want plenty more magic Bielsa moments for the foreseeable future.
In other news, Tyler Roberts sends LUFC fans into meltdown