Journalist Greg O'Keeffe has slammed Farhad Moshiri's approach to running Everton Football Club, saying that the owner meddles far too much in the recruitment process at the club.
Everton have had an interesting transfer window to date. The Toffees sold Lucas Digne after a dispute with former manager Rafael Benitez, who had also made signings before his recent sacking – a very strange order of events. Why make drastic changes to the team before changing the manager?
Ultimately, these decisions are made by the board, and the owner has received plenty of criticism. Everton owner Moshiri has recently been slated by The Athletic's O'Keeffe for his poor running of the football club.
Who would be a better manager at Everton?
Rooney!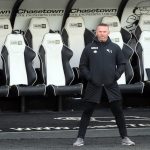 Lampard!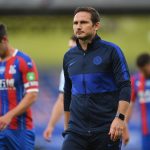 He was on OTB Football's The Football Show on Thursday night to discuss his opinion, stating: "The problem is, and this is what's missing, is the ownership, right from the very top – Mr Moshiri – is meddling too much in that process, in recruitment and other boardroom matters, really.
"I think at this point, the owner has to decide whether he's going to be a very generous and ambitious football administrator, or if he wants to run the club."
TIF Thoughts on Farhad Moshiri…
You'd have to agree with O'Keeffe in that a clear message and structure on what you're going to be doing is vital to the smooth, successful running of any club. If the owner is getting involved inconsistently or stepping on people's toes, problems can arise.
It can also impact strategy. If the team are working towards a certain signing or appointment and the owner gets involved and changes it, not only does it waste valuable work and time, but it creates a fragmented strategy at the club. That's disastrous and has been highlighted by Everton's results in recent years. They've taken a step back in their push for a European spot in recent years under Moshiri's guidance.
In other news: Behind the scenes Everton claim emerges