Celtic fans have been in uproar over news that has emerged from the Scottish FA regarding their opponents from this past weekend.
Goals from Tom Rogic, David Turnbull and Liam Scales were enough for Ange Postecoglou's men to claim a 3-0 victory against Dundee United at Tannadice this past Sunday, but one incident that grabbed the headlines was a tackle by United's Callum Butcher that saw him hand out a fairly robust challenge on Turnbull.
Butcher only received a yellow card from referee Don Robertson, though on another day, he could have earned himself a red.
The authorities seem to think so too, as it was announced today that Butcher has been charged by the Scottish FA for the incident, and will face a 'fast-track hearing' that could lead to him getting suspended.
The news was relayed both by Sky Sports Scotland on Twitter as well as Sky Sports journalist Anthony Joseph, where there were a number of fans left in uproar. Some were furious that it took this long for him to be punished, whilst others were outraged that a suspension would mean he will miss Dundee United's upcoming game with Rangers:
"So what? How does it help Celtic that it was ignored during the game?"
"Who will benefit from this impending red card, certainly not Celtic. How many times has retrospective red cards now benefited our opponents?"
"Why don't they ban the ref for a good few games, make him go and review his performance, the standard of refs in Scotland is a joke"
"Should be banned for the next game they play Celtic rather than against Rangers. Terrible rule."
"That's a disgrace."
"Now he'll miss games against other clubs but was allowed to stay on the park against Celtic. Refs more than happy with this system."
Will Ange lead Celtic to the league this season?
Yes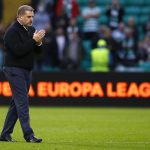 No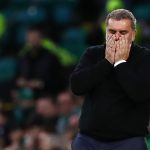 Of course, it won't make any difference to Celtic immediately, but at least if he gets suspended, they might feel that some form of justice has been done. That said, you can see how the announcement could leave Dundee United in a weaker position to take points off Rangers in 11 days' time, hence the anger from the Hoops fanbase.
In other news: 'Amazing', 'That is ridiculous' – Many Celtic fans wowed as 'Samaras-esque' footage emerges