Gonzo has been speaking on the Hammers Chat YouTube channel about how West Ham United's Jarrod Bowen is now one of the best players in the Premier League.
It's safe to say that Bowen is currently experiencing his best run of form since joining West Ham in January 2020 for £20 million, with the winger now coming off the back of a league match where he registered two assists, won a penalty and had a goal harshly disallowed.
Will Bowen leave in the summer?
Yes!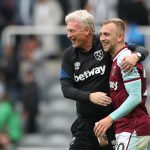 No!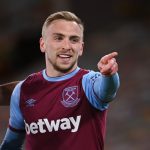 Bowen has already set up his teammates seven times this season, which is only bettered by Trent Alexander-Arnold and Mohamed Salah, highlighting just the type of form he's been in this campaign, especially when the only striker he's been able to provide for is Michail Antonio, who's only managed to score once in his last 10 matches.
Gonzo believes that Bowen is now easily one of the best players in the Premier League.
He said: "I do feel at the moment with Bowen, what you're looking at is one of the Premier League's best players – that's amazing. And here is really the point of it: he's really cemented that reputation during the point where the team have not been doing well."
TIF Thoughts on Jarrod Bowen's form at West Ham United…
It is probably a bit of a stretch to claim that Bowen is truly one of the best players in the Premier League. While he very well could be on current form, overall, he would likely not even come close to a lot of the players from the likes of Manchester City or Liverpool.
However, he's been attracting interest from Jurgen Klopp's Reds, although given Bowen is under contract until 2025 and playing 90 minutes almost every game, the winger would surely prefer staying at the London Stadium and getting as many minutes as possible.
Meanwhile, given he really came to the fore as the Hammers secured their first win in six attempts, it just shows how integral he can be when everyone is on song.
In other news: 'Could be his time to go' – Ex casts doubt on future of 'popular' West Ham ace