TalkSport pundit Simon Jordan has given his thoughts on Tottenham Hotspur after news emerged regarding their UEFA Europa Conference League campaign.
Tottenham were bounced out of the competition in rather controversial fashion after health issues within the squad meant they couldn't play their final group game against Rennes, despite their attempts to get the game played at another time and venue.
Spurs boss Antonio Conte recently hinted that the club were considering legal action over the situation, stating: "It is not definitive, but there is another step to confirm – or not – this incredible decision."
Speaking on TalkSport, Jordan blasted Tottenham over their handling of the situation, claiming it sets a bad precedent and that they should have known what the situation was before they took part in the competition:
"They knew what the rules were. They didn't want to play the game, they wanted to move it to December 20th. And if you set a precedent for people saying, 'I don't want to play on this day, I want to play on that day', then you're going to start a blueprint that other people are going to open the door for. You've got a Pandora's box of problems coming.
"You've found yourself in the pub league of European football. You must have known what the rules were. The rules said if you've got 13 or 14 players – I think it's one of the two – available. End of discussion."
TIF Thoughts on Simon Jordan's comments about Tottenham Hotspur and the UEFA Europa Conference League…
Will Tottenham win any silverware this season?
Yes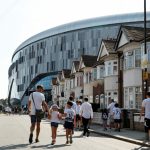 No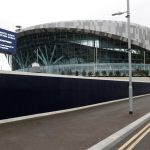 Jordan is certainly right when it comes to his attitude surrounding Tottenham, because setting a precedent is arguably the worst thing that UEFA could have done, especially at the stage of the competition that Tottenham were. That's why the rules were set out the way they were, and Jordan is right that if Tottenham couldn't meet them, then they should face the consequences.
In the end, Tottenham only have themselves to blame for the whole situation. Firstly, for allowing themselves to be sweating on the final round of matches to begin with after a rather mediocre return when it came to results in the group stage rather than wrapping up qualification earlier, then for not controlling the situation within the camp and allowing the problem to spread, forcing them to try and get the game moved.
So if they do proceed with the appeal, it's hard to see how they could possibly be successful with it.
In other news: 'A Christmas nightmare', 'Shaking my head' – Many Spurs fans fume over Romano's 'joke' news