Antonio Conte is already setting his sights on January improvements at Spurs, with Ousmane Dembele being touted as a possible incoming by Last Word on Spurs via Mundo Deoprtivo.
New managers always want to make their impact at a club known immediately, and thankfully for Conte, the January transfer window is just around the corner. It'll provide the Italian the chance to bring in some players he wants to put his stamp on this Spurs side.
Will Spurs finish in the top four?
Yes!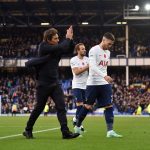 No!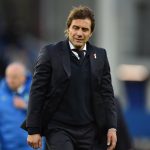 He'll identify players that will suit how he wants to play and go for them rather than shoehorning the current squad into a system that doesn't suit them individually.
With Dembele being talked up as a potential Lucas replacement, the Spurs fans weren't happy with the claims however.
What did the Spurs fans say?
"I don't think a person with such a massive discipline issue will be wanted by arguably the biggest disciplinarian manager in the league or world." @RobertF40811899
"The boy who can't string a couple of games together without getting injured?" @Rocitt
"The most injury prone player there is, hell no!" @HOZIFAM7
"No thank you." @elliottsimmonds
"We don't need." @A_L_G_I_N
"No thanks, bloke's attitude is worse than Ndombele's." @THFCtid_v2
"Prefer Moura, he would be 200k in wages sitting in the medical room every week." @VirtueFC
Dembele is a World Cup winner and was signed for a huge transfer fee by one of the biggest clubs in the world, and so he's clearly talented. However, his injury record is clearly a concern to the Spurs faithful.
Lucas is a very good player who can operate in multiple positions, so having him and Dembele at his disposal will create options for Conte.
In other news, Spurs fans react to the latest Harry Kane transfer rumours