Many Tottenham fans have taken to Twitter to react to defender Ben Davies's exclusive interview with The Athletic, where the Wales defender has admitted that players may have struggled to find motivation in Nuno Espirito Santo's reign as manager at the Lilywhites.
Davies, who is currently excelling for new manager Antonio Conte at Spurs, playing as part of a back three within the Italian's heavily favoured system, has opened up on his life at Spurs in recent seasons.
Within the interview, Davies expressed sympathy for former boss Jose Mourinho during his tenure at the north London, while also admitting he was unhappy with Espirito Santo's decision to leave an entire starting XI's worth of players behind for their European trip to Vitesse.
"It does give you that feeling of you're a B team travelling for the game," Davies said.
"I'm not somebody who's going to struggle with motivation but maybe some players do."
Will Conte be at Spurs for next season?
Yes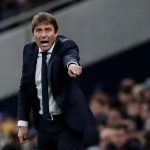 No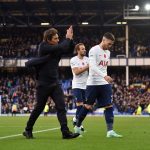 Subsequently, after hearing what Davies has said, many Spurs fans have taken to Twitter to voice their opinion.
What did these Spurs fans make of Davies' comments?
"They are paid thousands of pounds every week!! Suck it up!!!!! Embarrassing"
"Not having this at all. If you're in that team/squad it's bc you haven't shown enough in training nor matches to justify being in the "1st team". It should be seen as an opportunity to prove yourself. These players think they're so much better than they are."
"Absolute wet wipes, the lot of them"
"Surely the motivation should be trying to get into the "A" team. If they can't get motivated, I'd prefer they leave"
"Excuse FC"
"Surely that gives you more motivation to prove yourself and earn a spot in the starting team? Ultimate waffler"