A whole host of Tottenham Hotspur fans are buzzing on Twitter to find out Antonio Conte likes Adama Traore.
Over the summer it was a prolonged transfer saga that saw Traore linked with a move to Tottenham, which may have been because former Wolves manager Nuno Espirito Santo was at the club, but as January edges closer, it appears that the Spaniard is still on Spurs' transfer wishlist.
Should Spurs sign Adama Traore?
Yes!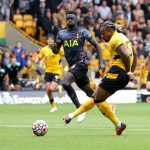 No!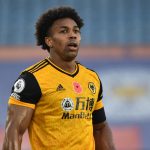 Traore is set to become a free agent in 2023, so this transfer window could be the best chance for Wolves to sell him at a premium, and if The Telegraph's report is to be believed, then Conte is a fan of the speedy winger.
A lot of Spurs fans on Twitter are very happy to be linked with Traore again.
What have these Tottenham Hotspur fans been saying?
"MAKE. IT. HAPPEN."
"Absolute beast of a RWB. Imagine Traore under Antonio Conte…"
"This guy as a right wing back could be frightening ."
"CONTEEEEEEEEEEE"
"SIUUUUUU WE ARE WINNING IT ALL"
"Adama Reguilon bombing forward. The league ain't ready yet"
"WERE COOKING"
If Conte truly is a fan of Traore, it must be for his potential ability and what he thinks the winger could become, as his zero goals and zero assists this season will have done nothing to tempt anyone that he is a good enough player to improve their side.
But considering his ability to play as a wing-back and what Conte did with Victor Moses in making him a regular at Chelsea, he could do the same with Traore.
In other news: 'Within the club, I'd heard' – Gold issues 'behind the scenes' claim on UEFA decision at Spurs