Newcastle United journalist Liam Kennedy has given his views on the club's search for a new director of football.
Newcastle's search looks set to carry on for a little while longer than initially expected. There were some reports suggesting that former Michael Emenalo was in line to take charge, but as further reports have revealed, they appear to be wide of the mark.
A director of football is going to be crucial for Newcastle in the coming months with the January transfer window around the corner, and speaking on the latest edition of NUFC Matters, Kennedy, after discussing the situation surrounding Emenalo, gave a list of names that he has heard being linked with the job.
He said: "There are other people in line. I've heard loads of names mentioned. Of course, we'll have heard the lad at Liverpool, whose name escapes me at the moment [Michael Edwards]; there's the lad [Paul] Mitchell, who used to be at Southampton who's now at AS [Monaco], is one that is mentioned.
"I've heard Victor Orta mentioned – the lad at Leeds who had a meltdown the other day, I've seen him on Sky Sports News shouting at some fans.
"And again, it'll be one that they take their time on, it's a big appointment."
TIF Thoughts on Liam Kennedy's comments about Newcastle United and their director of football search…
Will Newcastle be relegated?
Yes!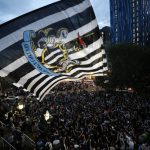 No!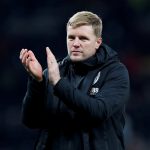 The fact that there are so many names being mentioned by Kennedy can be seen as both a positive and a negative.
Whilst it's good to see that Newcastle aren't focusing on just one person at a time for the role – which could lead to them focusing on one candidate, have them turn them down and then start the process all over again with the next one – it does still come across as slightly chaotic.
As Kennedy hints at, if it's something they are going to 'take their time on', then it could be leading them to disaster.
The simple matter is that Newcastle need to appoint someone as soon as possible in order to get their ducks in a row for the January window and know who is going to be coming and going out of St. James' Park. But the longer they leave the appointment, the more danger they're going to be in when it comes to recruitment.
So hopefully they can get something sorted soon, otherwise their battle against relegation could become an awful lot tougher if they can't strengthen the side.
In other news: 'Yes, yes, yes', 'Good if true' – Many NUFC fans buzz as PIF eye 'unreal' first signing