A whole host of Newcastle United fans were very angry on Twitter to find out Kieran Trippier's wage demands.
Since being taken over by PIF, Newcastle have seen themselves linked with players such as Jesse Lingard, Sven Botman and more intensely, Trippier – which may be down to the fact he wishes to return to England and has previously played under Eddie Howe at Burnley.
Will Newcastle be relegated?
Yes!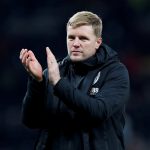 No!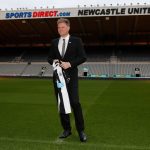 Newcastle are in desperate need of defensive reinforcements as they have by far and away the worst record at the back in the Premier League, but despite the Daily Mail claiming the full-back was ready to quit Atletico Madrid and move to Tyneside, negotiations have now stalled over discussions on wages, with Trippier wanting £120,000 per week, according to Football Insider.
A lot of Newcastle fans have been left unhappy on Twitter with this Trippier claim.
What have these Newcastle fans been saying?
"i get the people saying that we should just pay it because of our money but like, lets be honest, we start paying rediculous wages and then players will only start demanding more to the point where its taking advantage of the club. Its smart to not want to pay in excess"
"It may still happen, but I was always skeptical. Never done until it's officially done"
"This new consortium is starting to scare me, I know money shouldn't be lashes about, but we have nothing concrete and window opens in a few days, and if any team needed a good transfer window it's Newcastle!"
"This is why we need a proper DOF ASAP. This could be a disaster if we aren't careful."
"Here we go again…!"
"Anyone else confused why we are chasing a mediocre 31 year old?"
Trippier has spent the last three seasons out in Madrid, where he won La Liga under Diego Simeone, but after a move to Manchester United over the summer failed to materialise, he may join the relegation-threatened Magpies and risk dropping into the Championship to return to England.
In other news: 'Within the dressing room' – George Caulkin reveals 'good' news behind-scenes at Newcastle