A whole host of Newcastle United fans have blasted Eddie Howe's comments on Twitter.
Newcastle suffered an embarrassing defeat on Sunday afternoon at the hands of Leicester City, who had just lost in Naples midweek and had also failed to keep a league clean sheet since the opening day of the season.
Should Newcastle sign Tarkowski?
Yes!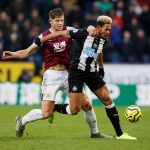 No!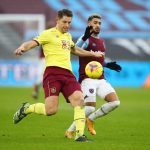 Despite the 4-0 scoreline, the stats show that the main difference was that their opponents were clinical, taking four of their five chances created. That led to Howe claiming: 'The scoreline looks like a heavy defeat, but I didn't think it felt like that at all,' while some fans saw the game very differently, which could well be because of the number of individual errors.
A lot of Newcastle fans on Twitter aren't happy with Howe's comments.
What have these Newcastle fans been saying?
"I really like Eddie Howe but the last thing we need is Bruce-style nonsense"
"are you steve bruce in disguise"
"Disappointed in these comments from Howe. The score reflects the game. We lost 4-0 by playing like a team that loses 4-0. I like Howe but I'd like to see more honesty from him. Those comments are the type of drivel Pardew would have spouted. "
"Eddie out."
"Howe already getting on my nerves"
"Not having this, sorry."
"Getting close to having the fans on his back with those sort of comments, how long will he be given??"
"Absolute rubbish Eddie that was dreadful,how can you not pick Fernández,asm gave the ball away about 15 times,willock did nowt looks lame to me,Wilson did nowt,almiron ran and that's it,shelvey loves passing back to keeper and playing dodgy balls along back 4,no points in nxt 5"
Even if Martin Dubravka only faced five shots and the Foxes didn't exactly pepper Newcastle's goal, the fact that it's another game to have passed where Newcastle didn't pick up points will be worrying and disheartening for the Toon fans.
In other news: 'Absolute disgrace', 'Embarrassing' – Many NUFC fans livid as 'disgusting' footage emerges