A whole host of Newcastle United fans have been left furious on Twitter following Gabriel Agbonlahor's latest comments.
The TalkSport pundit has been voicing his opinion about Newcastle United and how players would rather play for Brentford and earn less money than move to and live on Tyneside because of how far away it is to London.
Not satisfied with disrespecting the Newcastle fans and their hometown once, Agbonlahor has come back for more, claiming on TalkSport (via The Chronicle) that he has spoken to 10-15 ex-players who agree with what he previously said, and 100% stands by his earlier comments.
Will Newcastle be relegated?
Yes!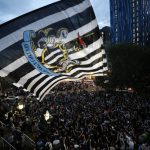 No!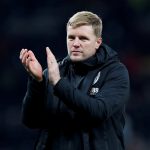 A lot of Newcastle fans are livid on Twitter with Agbonlahor's comments.
What have these Newcastle fans been saying?
"Is it 10 or is it 15? Or is it 0? Do 10 random ex footballers just pick the phone up randomly to Agbonlahor just because they fancy it and say yeah mate spot on about Newcastle. Strange creature"
"Yeah, and we'll just sit here and continue to think you're chatting utter nonsense then, Gabby."
"Keyword here being privately. Many ex #nufc players have been on this platform in response saying he's chatting absolutely nonsense."
"Pipe down deputy dog, you haven't got 10-15 ex players who talk to you never mind told you anything!"
"He's desperately trying to be relevant/controversial for headlines."
"Stop talking about him. This is what he wants. You are giving him the attention he craves. He's like a child. Ignore him and he will go away."
For Agbonlahor to come out and say that players would rather earn less money and play for a newly promoted team because one side is in London and the other is the opposite end of the country instantly falls apart as they brought Joe Willock from Arsenal to Tyneside over the summer.
This latest claim has only irked the fans more, but it seems both sides may have to agree to disagree on this one.
In other news: 'It's true' – Fabrizio Romano issues huge Newcastle transfer update