A whole host of Newcastle United fans on Twitter are buzzing over their club's latest update.
The Magpies are still winless in the Premier League and after their relegation clash against Burnley on Saturday, they face the likes of Leicester City, Manchester City, Manchester United and Liverpool over the festive period.
Despite their horrendous season thus far, their fans don't appear to be showing any sign of abandoning their team, with Newcastle's Twitter account announcing that tickets for their clash against Man United on 27th December have already sold out.
Will Newcastle be relegated?
Yes!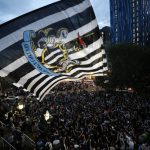 No!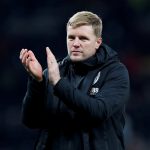 A lot of Newcastle fans on Twitter are in love with this latest update.
What have these Newcastle fans been saying?
"Wouldn't think we were bottom of the league eh. BEST FANS IN THE WORLD"
"Just keep selling out, we are bottom, with no wins, and let's be honest going down. #NUFC fans deserve so much more, best in the land. Imagine if we won something."
"IM SORRY WHAT"
"We are quite literally WINLESS and BOTTOM of the league still selling out. Don't care what anyone says, we are the definition of the term "sleeping giant". Imagine what can happen once Amanda can put her stamp on the club. Exciting times ahead and I'm ready for it all"
"Ooooo ya beauty"
"Didn't even get past members the club is fully back"
"Amazing support of @NUFC atmosphere has been electric."
For Newcastle fans to be selling out a 52,000-capacity stadium when bottom of the Premier League and still winless in any competition is a testament to their loyalty and shows how much the mood has changed since Steve Bruce and Mike Ashley have left the club, just by comparing the attendances this campaign.
It seems this news has given the fans hope that the club can at least be heading in a positive direction before too long.
In other news: 'Expect it to be' – Luke Edwards tips 56-year-old to be new Newcastle DOF