TalkSport pundit Simon Jordan has slammed Leeds United boss Marcelo Bielsa for his recent comments about the number of fixtures in English football.
We are fast approaching the winter period in English football, a time well-known for its congested schedule, so much so that the Premier League introduced a February break into the mix a number of years ago.
Leeds boss Bielsa has been making his feelings known about the fixture list, taking aim at it in a recent press conference and pointing out how it has got to that stage because of the money that is in the game, "the calendar is so overcharged it doesn't bear in mind the development of the preparation. That's why I have serious doubts over the future of professional football because it is constantly commercialised and the product every time is constantly worse."
Speaking about Bielsa's comments on TalkSport, Jordan took issue with his comments, stating that Bielsa should just roll with the punches on the matter rather than complaining about it:
"We tend to only hear this when you're either laying the foundations for a bad performance – which is Pep Guardiola's little trick, when he tells us about what's coming down the pike, and it actually comes and there's an excuse already, pre-laid down; or in this instance, when your team aren't performing. And that's where Leeds are at this moment in time. The expectation wasn't to see Leeds kicking around the bottom four, was it?
"But this speech and this narrative I find wearing, because I do believe that there's a lot of football, but I do believe the reasons why there is a lot of football is because of the benefits that go with the players, and you just have to take it. You just have to get on with it and stop carping on about the situation when you're not being successful."
TIF Thoughts on Simon Jordan's comments about Marcelo Bielsa at Leeds United…
Will Marcelo Bielsa be Leeds manager next season?
Yes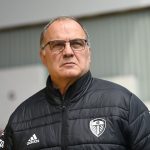 No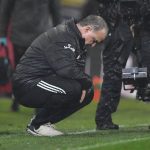 To a large extent, Jordan does have a point when it comes to Bielsa and his attitude in all of this. For instance, it's well known that Bielsa prefers to carry a small squad, which has caused some problems at times for them this season, and one way to counter a hectic schedule is to rotate the squad, but that's something Bielsa might struggle to do given his thin playing staff.
And it's not as if these issues have been sprung on Bielsa. The number of games and the pace at which they come has increased over the years, but so has the money that has come into the game to help clubs deal with it by bringing in more players and having better facilities to help recovery, and Bielsa just doesn't seem to be taking advantage of it.
So perhaps Bielsa would be better off adapting to how things are done these days rather than doing things his way, and that way, his players might be able to benefit by being available for more games in the future rather than damaging the club with a number of key injuries.
In other news: 'Hopefully not', 'He won't walk' – Lots of Leeds fans react as claim emerges