Leeds United fans have been reacting to a suggestion from journalist Graham Smyth regarding a potential team selection ahead for Marcelo Bielsa.
Writing in an article for The Yorkshire Evening Post before the announcement that their Boxing Day clash had been called off, Smyth has suggested that Leeds would be better off putting young Dutch winger Crysencio Summerville on the left wing as opposed to Jack Harrison.
In the article, he analysed Summerville's performance in Leeds' last game against Arsenal, in which Harrison was replaced by the 20-year-old in the first half due to injury, noting that "with Harrison going through such a rough patch in terms of beating defenders and producing end product, Summerville could be worth a shot" in the game against Liverpool.
His thoughts were relayed to Leeds fans on Twitter for fans to react to, where it generated some interesting responses, with some taking it as an opportunity to slam Harrison for what he has done this season, with others clamouring for Summerville to get the nod:
"Current form it's not a decision, jack needs to reboot his season which just hasn't started. Great player terrible form"
"Harrison done nothing all season. Give him a chance I say."
"Harrison should be nowhere near the squad he's been shocking"
"Harrison doesn't start over Summerville. He's looked awful all season"
"Summerville runs at defenders more than Harrison and is faster and better football brain"
"I still don't understand why he was subbed off against arsenal, he was making a real impact but Bielsa takes him off?"
Will Summerville become a first team regular?
Yes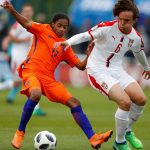 No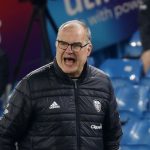 Summerville has started to emerge in the first team this season having put up some impressive numbers in the club's academy side last year, whilst Harrison has struggled to do that this season, so moving forward it certainly is something that the club should consider for their next game against Aston Villa.
In other news: 'Your time's close', 'Can't wait to see you' – Many Leeds fans excited over 'future star'