Phil Hay has informed Leeds United fans via Twitter that the club want to secure a new contract for star winger Raphinha.
The Brazilian has reportedly been a target for various European heavyweights and in recent months, with Leeds desperate to keep their star man as they fight for their Premier League lives.
Will Raphinha be at Leeds next season?
Yes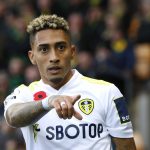 No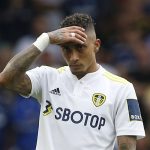 The Whites are within touching distance of the relegation zone, so they need their best players fit and ready for the tough fight ahead. They've enjoyed a small break recently with postponed games due to a virus outbreak amongst the squad.
When the news was shared on Twitter about the plan to give him a new contract, the fans were delighted with the news.
What the Leeds fans said…
"New contract so he stays till the summer?? I'm sure his agent is trying to get him out ASAP."
"Sign the new contract then sell for a King's Ransom in the summer, everybody wins."
"Him and KP will have a high buy out. Win win."
"You're gonna have to tell @FabrizioRomano to shut up then."
"That's what I like to hear."
"Please be true."
It's clear to see the jubilation from the Leeds faithful, who want their star man to remain at the club, or at the very least, stay before eventually departing for a huge transfer fee.
The Brazilian has been on fire this season, scoring eight goals and assisting once in his 16 Premier League appearances for Marcelo Bielsa's side. With the injury crisis they've been in, that return has been vital as they try to keep their heads above water.
In other news: Leeds fans buzz over transfer target