Leeds United fans have been reacting to news surrounding their upcoming game in the FA Cup.
The FA has announced a pretty significant change when it comes to this year's competition. Having eliminated replays last season as a result of the congested fixture schedule, it has since been announced that following other postponements across the football pyramid that have emerged this campaign, replays will not take place in the third and fourth rounds.
Therefore, the Whites' game against West Ham United is set to undergo a minor tweak.
The club announced that the kick-off time was being brought forward by 15 minutes from 14:15 to 14:00, noting that: "As a result of extra time and penalties now being applicable in this match, ITV have requested the kick-off to be brought forward by 15 minutes to 2pm."
The news was relayed to the supporters on social media via the club's Twitter account, where there were plenty of fans on hand to give their response to the news, with many of them not happy to hear it:
"Why? First train in to kings cross doesn't arrive till 12:57. Already cutting it fine as it is. Sake."
"Imagine my shock"
"Have you not seen the trains lads? Peterborough to Kings Cross route is completely off the cards, gonna be tight that"
"Crikey, gonna have to set off an hour earlier"
""Football is for the fans""
"No one every thinks of the fans, public transport is terrible on a Sunday. Bring back the special trains that use to be around"
""Struggling to get there…? Well don't worry about it, now we'll make it that little bit harder.. no, you're welcome""
Will Leeds stay up this season?
Yes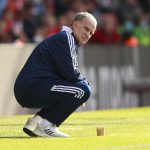 No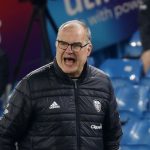 It isn't exactly the biggest change in the grand scheme of things, but it just goes to show that it doesn't take much to get some football fans riled up.
In other news: 'The start of a sparkling career', 'Amazing' – Many Leeds fans excited about teen