Leeds United fans have been reacting to comments that have emerged from Raphinha about their recent run of form.
To say Leeds are in a bad run of form right now would be something of an understatement, winning just one game in the months of November and December so far, which has resulted in them entering the Christmas period 16th in the table, just five points above the relegation zone.
Speaking in an interview with The Daily Mirror, the Brazilian, who is the club's top scorer so far this season, spoke about the recent spell, and he didn't seem too concerned about it, claiming that the players know that they are capable of better.
He said: "Of course we look at the situation and the low position in the table and we are concerned about not getting the results we deserve. But we know there are a lot of games ahead of us to turn the situation around. I don't think we have played bad football."
The 25-year-old's comments were picked up by TEAMTalk and then relayed on social media by journalist James Marshment for fans to react to, where it generated some interesting responses, with a few of them putting some blame on him for not putting in his fair share of effort in trying to get out of the mess they're in:
"A tough run of performances from him too, unfortunately."
"Haha he's a bit deluded on the bad football and saying all the right things"
"He can't possibly believe that rubbish statement! We are , where we deserve to be- as they say – the table never lies!"
"How on earth has he come to that conclusion"
"I mean we have been some times, arsenal was shocking. Why are we losing possession of the ball in our own half? When there is no threat from the opposition? To be fair to arsenal they were well able to pounce on every opportunity but we made the opportunities"
Will Leeds stay up this season?
Yes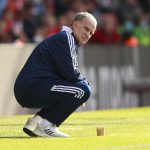 No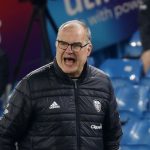 At least the players seem confident that they can get out of it according to Raphinha – that's arguably the most important quality to have at this time, because if the players don't have confidence, then why should the fans have any?
In other news: 'Your time's close', 'Can't wait to see you' – Many Leeds fans excited over 'future star'