Fulham fans have been reacting to the performance of Antonee Robinson during their recent game in the Championship.
Whilst Fulham did come into the game off the back of an 11-game unbeaten run, with the past four of them being draws, it was imperative that they started to turn those into wins in order to keep the other sides that are fighting for promotion at bay.
They lost the game 1-0 thanks to an early goal from Iliman Ndiaye, and one of the main culprits for them not picking up three points – at least according to the fans who were commenting online – was the 24-year-old Robinson.
The American defender, who was once linked with a move to AC Milan prior to his Fulham switch, has shown his attacking prowess at times this season, contributing one goal and two assists heading into this game, but when it came to his performance against the Blades, his attacking skills didn't seem to be all that strong, with Fulham fans slamming his passing ability throughout the game:
"Has Antonee Robinson completed a pass successfully yet tonight?"
"Robinson having a shocker !!!!"
"Does Antonee Robinson want to give the ball away a few more times… might as well at this point"
"Loose Robinson pass leads to goal and he's a danger (to us) every time he passes in final third. Bring back Sir Joe!"
"Every ball Robinson has played has been muck"
"16 minutes in and Robinson's passing has me raging already"
"Robinson has been shocking these first 15 minutes. Misplaced far too many easy passes. Playing a ball into Mitro when there's 3 big CB's is not the way to attack this game"
Will Fulham get automatic promotion this season?
Yes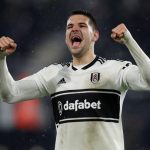 No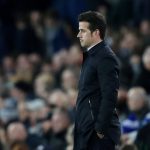 Given where Fulham are in the table, a performance like this can be forgiven once in a while – it's not as if they're struggling. But hopefully, it doesn't become a regular occurrence, or their chances of automatic promotion might disappear before they know it.
In other news: 'It is an absolute joke' – YouTuber left shocked after 'crazy' Arsenal rumour emerged