Football journalist Charles Watts has revealed that Everton striker Dominic Calvert-Lewin has changed agents amidst talk of Arsenal interest. 
With the January transfer market soon to be upon us, the inevitable rumour mill has begun to churn out plenty of fresh stories. One of those has seen the English striker linked with a move to north London (as per The Mirror).
While addressing the talk on his YouTube channel, Watts explained that he would not be surprised if Calvert-Lewin was 'close to the top' of Arsenal's list of potential new striker signings.
He also added that the change in agent is possibly a sign that the 24-year-old is ready to leave the Toffees, saying: "Dominic Calvert-Lewin, a player absolutely linked with Arsenal in recent weeks, certainly from reports up in Merseyside linking him to Arsenal. Now, he's going to be an interesting one, I think, Calvert-Lewin.
"He's recently changed agents, I think he will be looking for a move. He's been at Everton, I think, five years now. And he's at that stage of his career now, Calvert-Lewin, where he has improved steadily over the last few seasons. I think he'll want to make the next step at the end of this season."
He added: "I think he'll certainly be a player that Arsenal are looking at. He fits the bill, he fits the profile, he fits the age range. He's the exact type of player that Arsenal will be looking to bring in.
"I think he's improved massively. I think he's good across the board. He's excellent in the air, he's good at holding up the ball, he's good with his feet as well, which a lot of people don't give him credit for. Very strong, powerful presence.
"And it wouldn't surprise me if Dominic Calvert-Lewin is right at the top, or very close to the top of Arsenal's list when it comes to new strikers in the summer."
TIF Thoughts on Dominic Calvert-Lewin and Arsenal…
Ironically, Arsenal's last match saw them lose to Calvert-Lewin's Everton 2-1. The Gunners certainly could have used a clinical touch, with both Eddie Nketiah and Pierre-Emerick Aubameyang missing key chances that ultimately cost their side a result.
Would Dominic Calvert-Lewin be a good fit for Arsenal?
Yes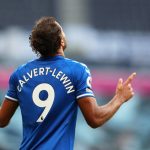 No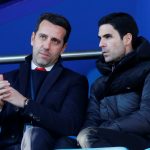 Calvert-Lewin didn't have the chance to help his side or impress potential suitors in that game, though. He missed it through injury and has not been able to play in any of his club's last 12 Premier League games due to a fractured toe. 
Despite the injury, he does have three goals in three games this season for Everton, while last season he had 21 in all competitions. No doubt, it is form such as that which will potentially have Calvert-Lewin high on Arsenal's transfer list, just as Watts suggests. 
In other news: 'Beginning to feel a little bit terminal' – Watts drops claim on star's 'future at Arsenal'