A number of Sunderland fans have been left rather unhappy after hearing manager Lee Johnson speak to the press after their club's last match.
Over the weekend, the Black Cats fell to an extremely disappointing 1-0 home loss to Mansfield Town in the FA Cup. An early goal by Rhys Oates – scored in the fifth minute of the game – was enough to decide the tie.
Coming up against opposition who are currently struggling in League Two, Sunderland would have considered themselves the favourites for this one, especially playing in front of a home crowd.
Unfortunately, the result did not go their way and Johnson was left frustrated with his team after the game, claiming that some players didn't 'play with the personality' that he wants them to show.
He also mentioned the negative impact of social media on his players, saying: "Very quickly you can be affected by maybe one comment in your inbox."
The full interview was shared online by Sunderland's official Twitter account but the club's supporters didn't seem to like what they heard.
Here's what these Sunderland fans said…
"I'm still 'Johnson In', we've been great for the majority of the season but that whole interview was utter drivel and excuses."
"This is the same bloke that said last interview that "we'd be straight back onto another winning run" aye by getting humiliated off the joint 4th worst side in league football… but it's fans on social media's fault… EMBARRASSING.. but we were the best side between the boxes…"
"He needs to be gone as quickly as possible, it was a big mistake not sacking him at the end of last season."
"It's very worrying when your manager offers little or no reason why players were "not up for it in the first half" and rather than looking at team selection and how team was set up, blamed social media for denting players confidence…what about defence looked unbalanced etc, etc."
"Blaming the fans …. Oopsy daisy bye bye."
"Embarrassing loss to League Two strugglers. U23s playing Stoke so we couldn't have played them. At home, full squad. Not acceptable in any game or circumstances."
Sunderland's form in all competitions has really dropped off of late. Indeed, the Black Cats have failed to win in any of their last five games across all competitions.
With such a poor run of performances, it's easy to see why the fans are coming to the end of their tether over Johnson's post-game interviews.
Is Lee Johnson the man to get Sunderland back to the Championship?
Yes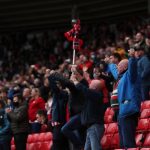 No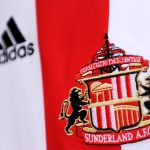 Even so, just one win would likely shift the mood around the club considerably – after all, they're only five points off an automatic promotion spot in League One, with a game in hand.
In other news: 'Never expected that', 'Really odd' – Many SAFC fans confused by rumours