Former Sheffield Wednesday player Carlton Palmer has backed Owls manager Darren Moore's decision to bring in a sports psychologist. 
The Star reported that Tom Bates is working with the club's players and has previously worked with other clubs such as Cambridge United, Charlton Athletic, AFC Bournemouth, Birmingham City, West Bromwich Albion, Brentford, Aston Villa and the FA, as well having worked with Olympians also.
Will Sheffield Wednesday be promoted this season?
Yes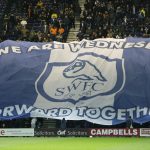 No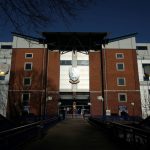 Palmer has backed the decision, telling This is Futbol: "We had one with the England team. It depends, some players might need that kind of impetus. I'm not against it, anything that can help you get results.

"I like positive people around me, I surround myself with positive people, so anybody that brings positivity to the group and you feel that can help you then why not? It's all a mindset, anything you do in life's a mindset, you know, like I say, you surround yourself with like-minded people and you all end up having that positive outlook and belief."
Speaking with The Star on bringing a sports psychologist in, Moore said: "We've had one in since the start of the season and he's doing some wonderful work with them and it's great that the players have a real buy-in with him which is the big thing really, it's having one in, but the individuals and the players have got to buy into it and they certainly are doing that and long may that continue."
The Owls currently sit just two points outside the play-off spots in the League One table on 26 points and are unbeaten in their previous seven matches in the league but did crash out of the FA Cup following a midweek 3-0 defeat to Plymouth Argyle.
Sheffield Wednesday have progressed to the next round of the Papa John's Trophy though and will host League Two side Hartlepool in round two at Hillsborough [Yorkshire Post].