Many Celtic fans have taken to Twitter to express their dismay after quotes emerged from the club's recent AGM meeting.
As per Football Scotland, Celtic chairman Ian Bankier refused to deny that Bernard Higgins is set to be appointed to the club, with a security role thought to be in the offing.
At the Parkhead side's AGM, Bankier was asked about the controversial figure's mooted role at the Glasgow giants, with boos reverberating around the venue.
Bankier replied: "I'm not going to give assurances on what will be an operational matter.
"Health and safety at big arenas is a massive issue. We don't need to recite human tragedies which have occurred over the decades. It's a big topic, high level, strategic, it's not a role which polices Celtic fans.
"I'm not giving assurances one way or the other.
"When we're ready to announce something, we will."
Does Bankier need to step away from the club?
Yes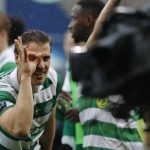 No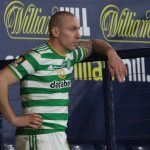 And after hearing about Bankier's remarks, many Hoops fans have taken to Twitter to vent their frustration:
What did these Celtic fans make of Bankier's remarks?
"The almost aggressive response to that question is absolutely a disgrace. They hold the fans opinions nothing short of contemptuous"
"One of the greatest tragedies in football in recent times was that @CelticFC board allowed police under Higgins to brutalise, terrorise and attempt to criminalise Celtic fans on trumped up charges. Police 'witnesses' lied in court. #NoToHiggins Forza @NCCeltic"
"Nice to see Bankier roasted today and well done on the raising the Higgins issue. Clock ticking on Bankier"
"A disgrace of a response"
"Steps must be taken"
"Sack the board"
"Shameful response from the board"
"If Celtic take this guy then they are mad, the guy will do anything to look up as many as possible"
Shortly after the beginning of their 4-2 Scottish Premiership win over Dundee earlier this month, Celtic fans threw dozens of tennis balls onto the pitch just after kick-off.
They told the board: "Fans or Higgins? The ball's in your court" in a banner held up by the crowd.
The weekend before that, a silent protest was held by supporters for the first 30 minutes of their match against Livingston.
Higgins was involved in the implementation of the Offensive Behaviour at Football Act, with his speculated appointment causing vast dismay among the Celtic support.