Celtic fans have been reacting to comments made by former player Victor Wanyama following an interview that he gave.
The 30-year-old certainly was an impressive figure at Celtic during the earlier stages of his career, as he racked up 13 goals and nine assists during his 91 appearances before being sold to Southampton in the summer of 2013 in a deal worth a reported £12.5m.
Speaking during an interview with Football Scotland, the Kenyan revealed how much he loved his time at the club and claimed that there was a possibility for him to return to Celtic Park during Neil Lennon's time in charge of the club whilst he was at Tottenham Hotspur in 2020.
He stated: "I honestly want to come back and give it a last go because I love the club, the people there, the fans, just everything there was great. They give the players everything to go on the pitch and perform. Everything was just on top.
"There was a loan approach but I don't know what happened. I didn't follow it up that much."
These comments were relayed by the @Football_Scot Twitter page, where there were plenty of Celtic fans who appeared desperate to want him to make a return to the club at some point in his career:
"Bring him home Ange"
"Still only 30 – definitely take a gamble on it"
"Celtic you know what to do"
"Get the contracts oot"
"Would still love to have him back"
Do you think Victor Wanyama could have gone on to become a Celtic legend?
Yes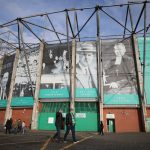 No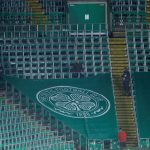 The old adage in football is that you should never go back, but as history shows, there are plenty of players who have done so in the past, so it shouldn't be ruled out as a possibility somewhere down the line.
In other news: 'It's pitiful and it's inexcusable' – Journalist left fuming over off-field Celtic news