A whole host of Celtic fans are furious on Twitter to find out Scott Bain is in line for a new contract.
Bain has been a backup goalkeeper this season having only featured in one league game – the opening league match of the season against Hearts, in which they ended up losing 2-1, and has since been replaced by Joe Hart.
Will Celtic win the league this season?
Yes!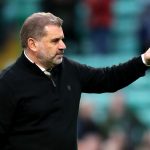 No!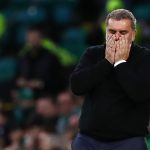 Despite the significant lack of appearances, journalist Scott Burns has claimed that Bain is now in line to sign a contract extension, with his current deal set to expire in 2023.
A lot of Celtic fans are very annoyed on Twitter to see Bain set to be handed a new contract.
What have these Celtic fans been saying?
"Why? Proved he's not good enough."
"Absolutely stupid. I've never rated him even as back-up."
"I like Scott Bain and he's done us a good turn but in all honesty he's nothing more than a back up keeper"
"Surely not"
"Crazy decision he's played his part but surely punt him to another team in Scotland were he will actually play for his wage and bring in someone who's willing to sit and learn the game from someone like Hart and potentially be a future number 1.."
"An amateur contract I assume based on his ability"
"April fools was 7 months ago"
"Really . Wow"
These Celtic fans are clearly not huge fans of Bain, but while he will largely be a backup to Hart, who has managed to keep 11 clean sheets in all competitions this season, the No 2 has racked up 72 appearances for the club, so he knows the culture and what it's about and he would likely be a decent bench option.
In other news: 'Serious goosebumps', 'Gets me excited' – Many Celtic fans buzz as 'superb' footage emerges