A lot of Celtic fans have flocked to Twitter to voice their thoughts on a claim to emerge on the Celtic chairman, Ian Bankier. 
The Celtic Trust has stated the 69-year-old to have earned £78,667 from the Parkhead club last year having attended just seven meetings.
Does Bankier need to step away from the club?
Yes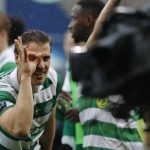 No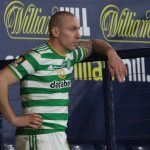 Celtic revealed the club had suffered a pre-tax loss of £11.5m in the previous financial year and speaking on the matter, Bankier had the following to say about the club's board:
"I thank them all for everything that has been achieved. Celtic is in good hands," he said.
Following the revelation issued by The Celtic Trust, Hoops fans flocked to Twitter to share their frustrations with the 69-year-old chairman, who is expected by some to be replaced in the near future.
What did these Celtic fans have to say?
"Let's get rid of all the businessmen in the boardroom and replace them with fans who know nothing about business. Anyone giving this mob a voice need their heads examined."
"Cannot stand that man bankier!!!! How he ever got in our club"
"7 meetings, for that he gets free tickets and travel to Europe, as well as the kudos that goes with being chairman of Celtic. Owns half of a company worth £8m. Does he need the money ? How much do fans earn that are paying his salary ?"
"Why is he getting paid this amount off money? what does he actually bring to the table,?"
Ange Postecoglou's side have managed to build up a run of form on the pitch despite the concerns off of it from these fans as the Bhoys sit second in the Scottish Premiership table.
Despite the improved results under the Australian manager, it is clear these fans are not impressed by the salary earned by the Celtic chairman despite only attending seven meetings for the year.
In other news: 'Absolutely honking' – Many Celtic fans hammer 'nightmare' who has a '50p for a head'