Wolves journalist Liam Keen has provided an update on the contract situation surrounding Adama Traore.
Wolves and Traore have been locked in contract negotiations for some time now, with reports suggesting that discussions have been taking place as far back as September.
The Spaniard's future at the club had been in doubt prior to that date, with noted journalist Fabrizio Romano claiming that he was 'the priority' for former Wolves boss Nuno Espirito Santo should Harry Kane leave for Tottenham Hotspur during the summer transfer window.
Speaking on the latest edition of the E&S Wolves podcast, Keen provided an update on how negotiations are going, whilst also offering up his view on what was likely to happen if the two sides weren't able to reach an agreement at some point in the near future.
He said: "The fact that Wolves are slowly losing the leverage and the money they can get for him, it means by January, you probably expect to know where it's going to go with him.
"I think if he doesn't sign a contract – even if they don't say it outwardly, because they're not going to come out, unless they do actually sell him and say, 'look, we're not going to be keeping hold of him if he's not signed a contract'. If he doesn't sign a contract, then that probably says what we need to know, really. And I'd be interested to see whether he goes or not.
"The way Fosun work is it's very unlikely they're going to allow him to go leave on a free, let's put it that way. If he's not going to sign, it's more likely that they're going to want to get some sort of return on the £18m they spent on him initially, and I think that is what is going to be the catalyst, really, for anything happening with him."
TIF Thoughts on Liam Keen's comments about Adama Traore and Wolves…
Have you been impressed with Adama Traore so far this season?
Yes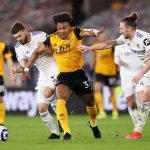 No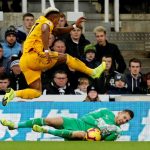 The fact that the talks have dragged out for this long does make it feel like we could be approaching some sort of endpoint in one way or another. As Keen hints at, it doesn't sound like Wolves are going to allow Traore to run down his contract entirely to its conclusion in 2023, which means that unless a deal happens soon, they will more than likely make the decision to sell him.
And they may be better off doing that sooner rather than later. There were reports that he could be worth as much as £30m, with Liverpool reportedly preparing a bid of around that figure, but given his lack of production so far this season, as well as the time dwindling down on his contract, that valuation could very well be dropping fast.
So if they want to get a proper return on their investment, and if Traore doesn't put pen to paper soon, then they would be wise to sell him now whilst they can still get a somewhat reasonable fee for him.
In other news: 'He's getting closer' – Journalist drops exciting Wolves update