Wolves journalist Liam Keen has given an update on Yerson Mosquera and his return from injury.
The Colombian defender certainly hasn't had the best of luck when it comes to his time at Wolves. Having signed this summer from Atletico Nacional on a five-year deal, the 20-year-old didn't get any playing time until their Carabao Cup tie against Tottenham Hotspur, a game in which he had to withdraw after just nine minutes due to injury.
He was forced to undergo an operation with the view that he would be out for 'four or five months', leaving his return to be at some point during the New Year. However, speaking on the E&S Wolves podcast, Keen felt that given the timeframe as well as a few other factors, that he didn't expect to see him pull on a Wolves shirt again until towards the business end of the season:
(52:47) "I wouldn't expect anything quickly…In terms of timeframe they're looking New Year, it was what August it happened? And it was four or five months was the prognosis. So you're looking at the New Year. And of course he's going to need a preseason of sorts, takes a lot of time to get back up to speed.
(53:20) "I'm talking proper back end of the season at this point though I think just to get in some games, particularly if Wolves aren't playing for a fat lot by the end of the season, which maybe the case. I can see him getting a couple of games."
TIF Thoughts on Liam Keen's comments about Yerson Mosquera at Wolves
Have Wolves impressed you so far this season?
Yes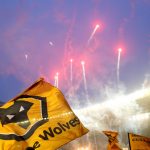 No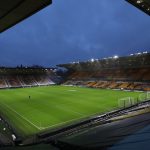 Keen is right when it comes to his assessment of the situation for a few reasons.
Firstly because central defence is a position that the club are already well-stocked in given that they have four others already on the books, on top of that, Keen has previously commented that he expects the club to pursue another central defender in the form of Sven Botman in January, so it's not as if they are desperately in need of bodies there.
But more than that, he is on a five-year deal at Molineux, is only 20 years old, and based on how sparingly he was used to start the season, is clearly someone that was brought in with a view to being developed and held onto for the future rather than as an important part of the first-team, so it's not as if they should be in a rush to get him back.
So as Keen hints at, they should exercise caution when it comes to his return and might even be wise to not play him at all this season, unless they desperately have to, in order to make sure he makes a total recovery.
In other news: 'Player of the season so far' – Journalist wowed by 'reliable' 24 y/o WWFC ace