Wolves journalist Liam Keen has given his thoughts on Raul Jimenez and his chances of playing this weekend.
The Mexican forward has just come back from international duty where things did not go all too well for him and his national side. Not only did they lose both of their games against the United States and Canada, but he had to do so in some rather fierce conditions, with the latter game played in -9 degree temperature and snow in Edmonton.
It led to a debate on the latest edition of the E&S Wolves podcast about whether or not he would be likely to start their game this weekend against West Ham United when you factor in the travel back from Canada, the conditions he played in and the turnaround time between matches, with Keen seeming to lean on the side of caution and suggesting that he would likely start the game on the bench:
"It's probably the biggest question of all the players, isn't it, whether Raul's going to play or not. Because he's got the long flights and all the travelling, going to Canada and playing in those ridiculous weather conditions as well.
"It wouldn't surprise me to see him dropped again because what it comes down to, really, is because Bruno knows he's got a small squad, and he's very, very conscious of any key players getting injured. He would rather start them on the bench and not play them, than play them and then get an injury. So it wouldn't surprise me, to be honest, if we don't see Raul."
TIF Thoughts on Liam Keen's comments about Raul Jimenez and Wolves…
Would Wolves have finished in the top half of the table if Jimenez had been available all season?
Yes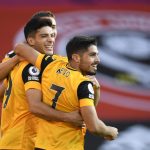 No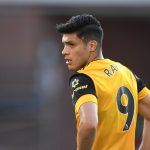 The 30-year-old forward has made a reasonable start so far this season, managing to bag two goals and two assists so far, making up for lost time after his absence due to injury last campaign, which had a devastating impact on the team.
So there is no doubt when it comes to his impact and importance to the team, making it understandable why Wolves boss Bruno Lage might want to risk him against West Ham – a team that have made an impressive start to the season and currently sit third in the table.
However, as Keen notes, given Lage's hesitancy when it comes to key players and making sure they don't put too much of a strain on their bodies to make sure they are available through the whole season – as hinted by the fact he was on the bench for their last game after an international break, the 3-2 win over Aston Villa – and given the circumstances surrounding his return, it is probably likely that Jimenez will be dropped in some form.
In other news: 'He's getting closer' – Journalist drops exciting Wolves update