Ahead of the upcoming January transfer window, former Tottenham Hotspur, Manchester United and Fulham striker Dimitar Berbatov has pinpointed exactly what Antonio Conte needs to address at Spurs.
The Bulgarian believes the Italian's primary focus should be on improving his Tottenham defence in the January transfer window.
Berbatov, who played for the north London outfit for two seasons, also believes that the new manager requires more time to analyse his squad up close before subsequently making decisions on the transfer window.
"Let's first give Antonio Conte time to know his Spurs team, see where the weak points are, how he's going to play and what positions he thinks he needs to strengthen and then maybe in the January window if he decides he needs someone, one or two players – not many – he will go and buy," the former Spurs striker said.
'Where do they need to strengthen? Based on performances and goals conceded and results, the defence should be strengthened.
'Maybe one player there and one for the middle of the park. In the attacking positions, we know the types of players he has – Harry Kane, Heung-min Son. So, he should pay attention to the defence."
Will Levy back Conte with funds in January?
Yes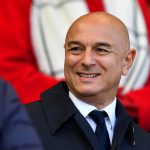 No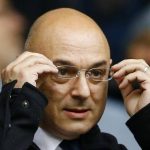 After hearing about Berbatov's comments, many Spurs fans have taken to Twitter to voice their opinion on the Bulgarian's perspective.
What did these Spurs fans make of Berbatov's transfer remarks?
"Why speak to that snake"
"Defence has been an issue. Another top class centre back, but also a greater understanding of how to defend different situations. For me, it's the midfield. Never known a Spurs team to have such an ineffective midfield going forward. The engine room and creativity are missing"
"I think our defence has improved a lot to be fair. Maybe we could do with a Skriniar but I think our priority is to bring in a super star that can feed our strikers. And a 100% must buy at least one striker if not two"
"Very astute…well maybe not. Clearly we leak goals in offensive pressure. More importantly we turnover ball clearing defensive half. Need ballers!"
"I reckon Berba is great and all but I think I'm happy to trust Mr Conte's judgment on what needs strengthening and what new players he needs. Just sayin' is all"
"Sick of this snake commenting about Tottenham"
Conte will be hoping to gain his first Premier League victory as Spurs boss when they take on Marcelo Bielsa's Leeds side at the Tottenham Hotspur stadium after the international break on Sunday 21st November as they seek to climb up the league table.
Elsewhere, many Spurs fans are buzzing after the the latest transfer update emerges to 'modern day Arturo Vidal'…