The Athletic's Dan Sheldon has claimed that Southampton would be making a 'mistake' if they were to sign West Bromwich Albion goalkeeper Sam Johnstone.
The journalist had revealed the Saints' interest in the £7.2m-rated England international at the beginning of September, claiming that buying a new 'keeper 'is viewed behind the scenes as an absolute priority'.
The initial article went on to explain that this is because backup option Fraser Forster is expected to leave in the summer.
Should Southampton sign Sam Johnstone?
Yes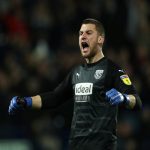 No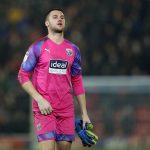 However, while speaking on the Total Saints podcast, Sheldon has now explained that it would perhaps not be wise to go after a player of Johnstone's quality and price.
He explained: "They've given [Alex] McCarthy a new three-year contract. If you then go and sign Sam Johnstone, are you then not in exactly the same position you were when you had Fraser and Alex, where you're basically paying two number-ones and one has to sit on [the bench]?
"They would just be repeating that same mistake, in my opinion. I think the fact that Alex has signed that new contract, I think they put their eggs in his basket, at least for the next two or three years. 
"And I just think if you went and got Sam Johnstone, are you not just in the same situation you are now where you're paying two goalkeepers an awful lot of money and one is just sitting on the bench?"
TIF Thoughts on Southampton and their goalkeeping situation…
Back in August, Alex McCarthy signed a new three-year deal with the Saints, and this season he has very much been the club's first-choice option.
Forster's contract will run out at the end of this season and so the need for a replacement is understandable. However, Johnstone has been rated in the region of £11m. If Southampton were to go out and buy him at that sort of price, it wouldn't make much sense to then use him as a backup for McCarthy.
Of course, the West Brom man may be expected to come in and claim the No 1 spot, but this would call into question the wisdom of giving McCarthy such a long contract, possibly with an improved wage.
The best option for Southampton may well be to look for a cheaper option who can still provide McCarthy with real competition.
In other news: 'From conversations I have' – Sheldon reveals plan 'if Hasenhuttl was to depart' Southampton