TalkSport pundit Simon Jordan has given his thoughts on Norwich City and their plans for the January transfer window following Dean Smith's appointment.
Things don't look good for Norwich right now, as they currently sit five points away from safety in the Premier League, and having only scored five goals so far this season, they don't exactly inspire much confidence when it comes to their chances of survival.
They have recently changed managers with the appointment of former Aston Villa boss Smith this past week in an effort to try and change their fortunes, but they might still need some help along the way to stay in the division.
Some of that help could come in the January transfer window, and speaking on TalkSport, Jordan discussed what the transfer window might look like, especially if Smith is able to generate some good results for them during his first few games in charge.
He said: "Is it good money after bad? You'd have to go into the window. And if Dean Smith suddenly gets out of the next nine games, picks up 9, 10, 12, 13 points, and all of a sudden you're sitting on 18, 19 points at the turn of the [year] – oh well, then you're in business. Right?
"Then you've got to say one of two arguments: 'you've got them going, so stay with what you've got'; or more to the point, 'actually, I can see that there's hope and there's light at the end of the tunnel and the light at the end of the tunnel isn't an impending train, it's actually something to look forward to'.
"And then you'd say, 'maybe there's another £20m spin here'. But what are you going to get for £20m, £25m? In this day and age, I know that we throw these numbers around as if they're confetti, but in comparative terms, £25m in the Premier League buys you precisely what? Not much."
TIF Thoughts on Simon Jordan's comments on Dean Smith and Norwich City's transfer plans…
Will Norwich avoid relegation?
Yes!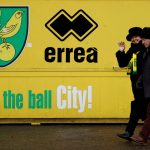 No!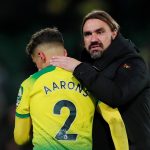 If Smith is able to get them challenging again as a side and they are able to make inroads with regards to staying in the league, then spending in January should absolutely be on the table.
Whilst the club have spoken about being in the 'top 26' of English football, they should at least give themselves the chance to make something happen and stay in the division so that they can take in another year's worth of Premier League money rather than simply parachute payments after relegation once again.
And even if they aren't successful in staying up after spending, at least any players that they do buy could still be of some use to them as they try to get back into the Premier League in 2022/23.
In our view, the club shouldn't be standing still this window and need to give themselves the opportunity to strengthen, whether it be for the Premier League or the Championship.
In other news: "Lloris is fed up" – Exclusive: Graham Roberts reckons one thing is irritating Spurs goalkeeper