A whole host of Newcastle United fans were very happy on Twitter to read Liam Kennedy's latest transfer claim.
The January transfer window is slowly creeping up on clubs, especially Newcastle United, who are set to be busy in the new year, with Amanda Staveley confirming they're already planning what their business may look like.
Will Newcastle survive this season?
Yes!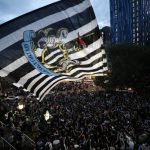 No!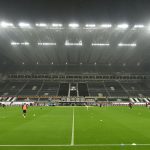 Newcastle still have nine players in their squad who helped get them up from the Championship in 2017, so that may be a reason as to why they're performing so poorly this season, but now they have the wealthiest owners in the Premier League, they're being linked with Champions League-quality players.
One of those players is Belgium international and Borussia Dortmund midfielder Axel Witsel, with journalist Kennedy claiming he is a player of interest to the new owners, despite the club still not having a director of football in place.
A lot of Newcastle fans on Twitter are buzzing with this latest transfer claim.
What have these Newcastle fans been saying?
"Decent signing, would be a huge presence in midfield. Shame he's not younger at 32 he's probably got 5yrs in him, but like cavani he'll be quality for those 5yrs"
"Would be very smart move. A leader and a great player! Speaks about 7 languages too"
"Perfect CDM!"
"Short term yes… a few years ago id love loved to see him play for us."
"Now that would be some signing"
"Perfect Singing if we could manage it. Absolutely what we need"
Although Witsel does have a relatively poor injury record in recent seasons, which could be expected given he's now 32 years old, his experience could potentially be a huge boost for Newcastle's midfield that has struggled to dominate the ball this season, recording the lowest possession percentage in the Premier League.
In other news: 'I beg, give him a role', 'Bring him home' – Many Newcastle fans buzz over 38-year-old