A whole host of Newcastle United fans have reacted positively on Twitter to find out Jonas Gutierrez has retired.
The former Newcastle winger played his last competitive match on Monday in Argentina and has now announced his retirement from football. he will be fondly remembered on Tyneside having racked up over 200 appearances for the Magpies.
Will Newcastle get relegated?
Yes!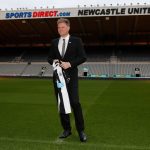 No!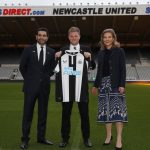 Gutierrez was part of some memorable moments on Tyneside, including a goal on the final day of the 2014/15 season that helped Newcastle remain in the Premier League and also returning back to the first team after fighting off testicular cancer.
A lot of Newcastle fans on Twitter have flocked to the club post about Gutierrez.
What have these Newcastle fans been saying?
"A true hero who helped his beloved club stay in the league even when the club hierarchy was treating him like trash. Wish you a wonderful retired life"
"Happy retirement legend, THAT goal against West Ham was one of THE moments"
"I beg give him a role at the club he deserves it"
"tweets that wouldn't have happened under Ashley #443″
"One of my favourite, all time players. A South American who understood the club, and loved the city. A legend in my eyes. Hopefully see you back here soon!"
"Absolute legend. Love this guy! Truly got the club from day 1."
"Bring him home"
It's very clear to see that a lot of Newcastle fans have very fond memories of Gutierrez, who only managed to score 12 times for the Magpies, but given that he took on the club and Mike Ashley in court for the way he was treated and still speaks fondly of the fans and club, it is no surprise how he has endeared himself to the Geordie fanbase.
In other news: 'I wouldn't be surprised' – Sky Sports presenter drops 'big-name' DOF claim at NUFC