A whole host of Newcastle United fans were left buzzing on Twitter to see Mehrdad Ghodoussi's latest post.
Newcastle fans were incredibly excited when their takeover was passed through as it meant Mike Ashley's 14-year tenure of the club was coming to an end – and they are seemingly happy with how the new custodians are going about running the club.
Will Newcastle survive this season?
Yes!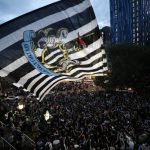 No!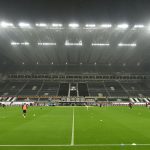 Amanda Staveley, who is a minority stakeholder in the club, has conducted interviews with both Sky Sports and the club's official YouTube channel which have seen her relay what plans they already have in place for the club.
Ghodoussi, Staveley's husband, has been at all the matches with the financier and also visited the training ground with his wife when the takeover was completed, so he appears to be as hands-on as Staveley is. He also appears to understand what the club is about and what it means to fans, having referred to Sir Bobby Robson as 'The Boss'
A lot of Newcastle fans on Twitter are in love with Ghodoussi's latest post.
What have these Newcastle fans been saying?
"Owners that genuinely care"
"Even things like this just ooze class"
"Alright whose cutting onions"
"Love this!!!"
"Just this one tweet shows so much sentiment. To me, this is all our fans have ever wanted, someone that cared!! Roll on Saturday"
"How can you not love this man… He gets it, he just gets it."
"Great to see you and Amanda 'get it ' mehrdad yous are doing a fantastic job and can't I for one can't wait to see our great club grow under your guidance !"
It will go a long way for Newcastle fans if the owners continue to attend games, do interviews, speak to fans and understand what the club means to them, as that is the complete opposite of what Ashley was like during his time on Tyneside.
In other news: 'I beg, give him a role', 'Bring him home' – Many Newcastle fans buzz over 38-year-old