Newcastle United journalist Mark Douglas has given his view on the club and their attempts to sign James Tarkowski in the January transfer window.
Newcastle currently hold the unwanted distinction of having, along with Norwich City, the worst record in the Premier League right now when it comes to goals conceded, with Eddie Howe's men having let in 27 goals so far this season.
It's no surprise, then, to see that they are interested in signing another defender in the January transfer window, and according to The Telegraph, one of the names being circulated as a possible new face is the Burnley defender, who has been capped twice for his country.
However, speaking on the latest edition of the Everything Is Black And White podcast, Douglas claimed that it might not be so easy as it might seem for Newcastle to sign someone like Tarkowski, even with the amount of money that they have at their disposal:
"When you talk to agents, they talk about the Newcastle premium that's going to be applied in January. I think everybody kind of recognises that it's going to be difficult for Newcastle to buy domestically in January from relegation rivals.
"So Tarkowski is probably a player that they really like; I mean, he's an excellent player, isn't he – he'd certainly add to Newcastle. It's going to be difficult to get him out of Burnley, because the problem that you've got is in the Premier League, not a lot of clubs need the money.
"The question is, would selling to a relegation rival lessen their chances of staying in the Premier League? I think that's probably true."
TIF Thoughts on Mark Douglas' comments about James Tarkowski and Newcastle United…
Do you think James Tarkowski will join Newcastle United?
Yes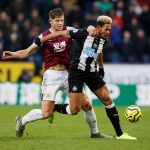 No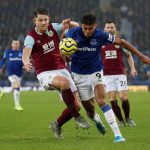 When it comes to Newcastle United and players that they want to buy in January, be it Tarkowski or anyone else, it really should be a matter of 'damn the expense'.
If they think that there is a player that Newcastle need and can help them in their battle to stay up, then they should just pay the money to make it happen, even if it is more than they might have been initially willing to do so.
Given the reported flexibility that they have when it comes to Financial Fair Play, they can afford to spend a little bit extra in order to get their man, and they really shouldn't be taking no for an answer when it comes to clubs like Burnley.
After all, given their ambitious plans, getting relegated could set those aims back a couple of years, so the onus has to be on this season and staying in the division, no matter what the cost may be.
In other news: 'From what I'm hearing' – Kennedy drops bold claim on Elliot Anderson at NUFC