A lot of Newcastle United fans on Twitter were not happy following Graeme Jones' post-Brighton comments.
The Magpies managed to take a point away at Brighton, who could have gone fifth in the Premier League with victory, but it could've been all three points for the visitors had Robert Sanchez not taken Calkum Wilson out with the striker having an open goal ahead of him.
Will Howe succeed at Newcastle?
Yes!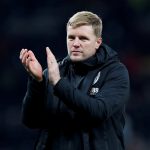 No!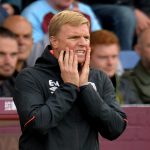 Despite picking up a point, the Magpies were largely dominated by the Seagulls, managing to only rack up two shots on target and 35% possession, although this didn't stop Jones from claiming his players were 'outstanding' on Saturday night.
A whole host of Newcastle fans were furious on Twitter with Jones' comments.
What have these Newcastle fans been saying?
"Nudge things along" These people don't fill you with confidence."
'Somewhat deluded this mind!! Wow"
"His patters horrendous! We were so sloppy with ball. Terrible 1st half last 30 an improvement but still no urgency. Murphy letting go for goal kick at end has to be up there! I hope hes in background from Monday!!!"
"The lack of accurate reflect is absolutely staggering. How can he possibly thing the first hour was us being competitive. This is his fundamental flaw, he is deluded if he cannot admit we were dreadful for an hour"
"Performance was a disaster. The players couldn't play to themselves, always throwing long balls to the high heavens for no one. Horrible manager."
"This is disappointing. I liked him a lot and had confidence in him before the previous three games, unfortunately his seemingly delusional analysis of the game has lost every bit of confidence I had in him. We were battered the first half and sat back pathetically."
Jones was originally handed the reins for matches against Crystal Palace and Chelsea, although that was extended to a third match against Brighton once the club were rejected by Villarreal manager Unai Emery.
This interview appears to be the last time Jones will speak as a manager on Tyneside given that Eddie Howe is expected to arrive on Monday sometime to confirm his move to the Magpies, according to Keith Downie.
In other news: 'Finally', 'Shelvey instantly out of the team' – Many NUFC fans buzz over 'refreshing' news